Exhibition Section: 2nd Floor of the museum
The exhibition area is divided into 6 sections: 1) Industrial Development and Change in Daily Living, 2) Pollution Outbreak, 3) City Development, 4) Environmental Improvement Initiatives, 5) Present-Day Yokkaichi, 6) Yokkaichi: An Environmentally Advanced City. In addition to the damage caused by pollution, circumstances leading to the pollution outbreak and initiatives to improving the environment are displayed. Through videos and materials on Yokkaichi pollution, patrons can learn about the relationship between people's lives and the environment and industry, experience how important the environment is, and think about what the environment will be like in the future.
Sending out Information about Environmental Practices from Yokkaichi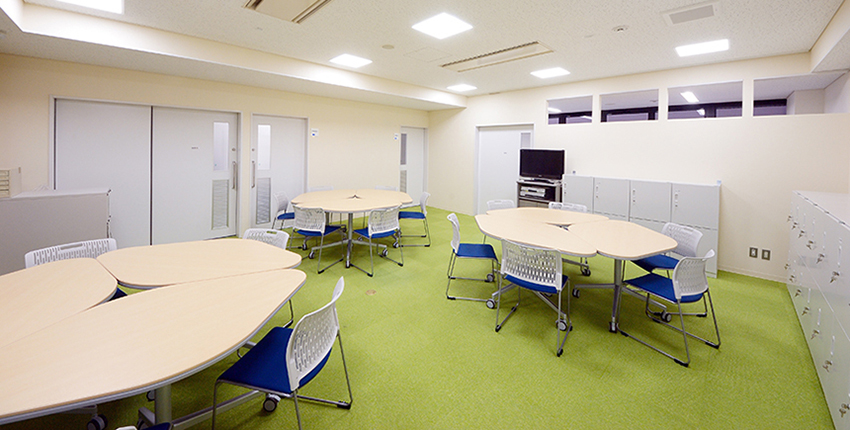 Anyone registered as an Eco Partner can use various facilities such as an activity room, meeting room, and exhibit space, set up on the 2nd floor of the Jibasan Mie Building, directly north of the Yokkaichi Municipal Museum.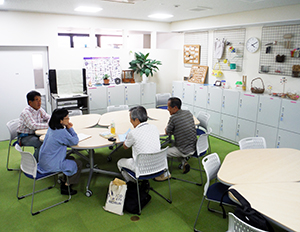 Eco Partners are individuals/organizations studying the environment and relating to environmental practices in cooperation with the Yokkaichi City government, under the City's environmental programs. The City is accepting applications for Eco Partners at any time. For more information, please contact the Yokkaichi Pollution and Environmental Museum for Future Awareness.
TEL 059-354-8065 or FAX059-329-5792